Well, despite my best efforts, it's time to re-think the wardrobe a little. When I was in Japan, I took my wool pea coat so I'd look professional when it was cold, but also warm. It worked out well, but upon further inspection ... I could see nearly every thread in the fabric. Even sadder, there were spots on my gray Express suit (my first suit ever!) that were looking thin. Japanese women (at least in Tokyo) dress so immaculately, but I don't know how they can afford it! In my mind, at least, I think I dress fairly well - am I wrong?

Yeah, yeah, yeah. My suit is at least eight years old; the jacket is around five. What? Clothes don't last forever?

I have closets full of clothes I don't wear any more, and I've been trying to weed them out. My wardrobe just doesn't quite reflect my style; most of the clothes are from college and even high school, and I think I've grown (in more ways than one, sadly) since then. I had intentions of taking some to Buffalo Exchange in December, and now it's April. Maybe I can put together a nice collection of spring/summer wear for them?

Anyway, Overstock is always sending me emails with tempting offers. Cute dresses, shoes, pretty jewelry, even music they think I'd like (and are usually right). So, now that winter's over, it's time for a big jacket sale. And they had me at "free shipping."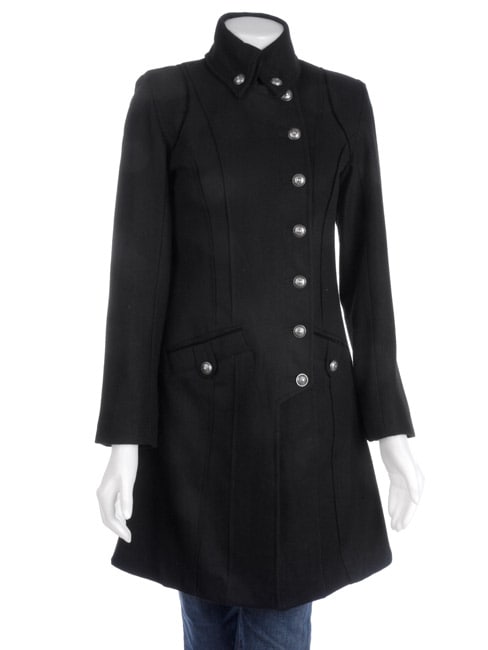 I lusted over this for a few days before my stress-induced, hazy-brained order. The smallest left was a medium, but hey - my mom always says to buy jackets a little big. One reviewer said it ran large, and another said it ran small. Oh, I hope hope hope the second reviewer is right!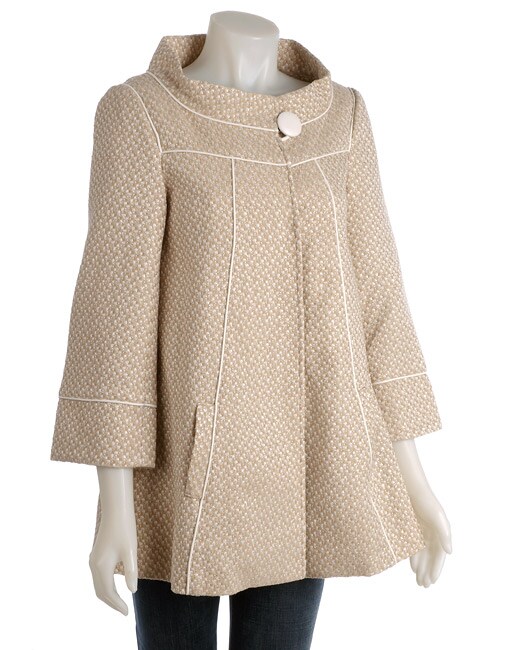 Of course, once you let the genie out of the bottle ... this had been on the top sellers for a while, but the price tag put me off. My justification was that it's going to be better quality, and I wear my clothes into embarassment anyway. That, and did I mention the stress?

Oooh, they're on their way! I can't wait!